Smart Cities. Shaping a Better Future.
Businesses use data analytics to improve efficiencies, products, and services.
It's time for cities to do the same.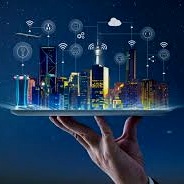 WHY.
No one wants to leave our city. Accompanied by Austin's growth comes pressing challenges with Health, Housing, Public Safety, and of course, Mobility! Austin is at the beginning of it's journey of embracing Smart City efforts to tackle these challenges.
This Smart City Case provides UT-Austin students the opportunity to impact this complex effort which shapes the future of their own city.
PROMPT.
Asks students to develop a strategy leveraging technology to tackle one of Austin's central challenges, defined by city leaders that's revealed at the Kick Off event.
WHEN.
Case prompt reveal Thursday, October 17th
Competition day Saturday, November 2nd